Back to Corporate
French 'une creperie' accompanies the staff in Wuxi for Chinese New Year
24 February 2021
On the last working day of lunar year of 2020(Feb.10th), DDWX held a special activity to make French spring pancakes (une creperie) that accompanied the employees to spend the Spring Festival (Chinese New Year).
Chinese has a custom of "biting spring" to eat spring pancake at the beginning of spring, while in France, people eat une creperie.
The canteen as the event site is bustling with laugh and excitement.
250g of flour, 3 eggs, 60g of sugar, 5g of salt, 400ml of milk - a simple formula, similar to the Chinese pancake process, from the general manager to the staff, everyone personally made their une creperie pancakes (spring pancake) to offer a wonderful dish in advance for the Chinese New Year...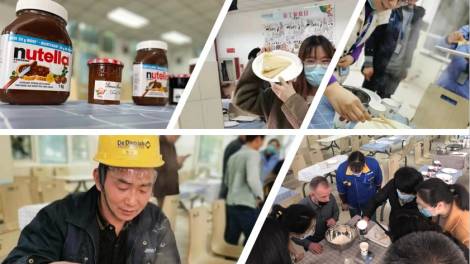 Questions? We are here to help.
If you'd like to talk with a sales representative about purchasing De Dietrich Process Systems's products and services, you can reach us here.
Contact sales